Subject: A Letter from Stephen
Dear Cokesbury,
A few weeks ago, I invited you to join me in praying for the called General Conference that would take place in St. Louis. The sole focus of this gathering was to deal with issues relating to human sexuality–a subject our denomination has been wrestling with every 4 years since 1972.
Knowing this was going to be a significant moment for United Methodism, I made the decision to attend General Conference (even though I was not a delegate and therefore had no vote).
I must confess…I did not fully understand what I was walking into. Over the course of 4 days, I witnessed the most angry, divisive, mean, and sinful behavior from Christians that I have ever seen.
My heart broke as I watched as persons on both sides–from across the world–screamed, demeaned, and vilified those they opposed. What I saw…frankly looked more like the Tower of Babel than the Transfiguration.
Here's the bottom line: on Tuesday of this week, the global church adopted the Traditional Plan, which basically means the current stance of the UMC will remain in place. Since this was a special called gathering, the General Conference will gather again in May of 2020.
As I was driving home, I felt ashamed of the way United Methodists had treated one another. I felt overwhelmed at the way in which our collective witness had been obliterated by our behavior.
Then I thought of this: while the denomination (as a whole) is a massive organization, the actual expression of our faith plays out in the local church. I met Jesus in a local church. I took my faith public through baptism in a local church. I felt my calling in a local church. Beth and I have raised our kids in a local church. I have the unbelievable opportunity to lead one of the greatest local churches on the planet!
This reminder of the power of the local church brings me to you guys. Cokesbury is an amazing place. And while our denomination may seem broken right now and needs time to heal, Cokesbury Church still has a mission!
One of the things I admire most about you is the way you are able to be both evangelical and inclusive at the same time. Your willingness to lean into Jesus has allowed us to swing the doors of our church wide-open! While we are far from perfect, we recognize that the only hope of the world is a transformative experience with Jesus. And by a conscious refusal to point fingers, we have a rich and diverse body that gathers week-in and week-out.
We are rich, poor, and middle class. We are male and female; young and old; married and single; liberal and conservative; Republican, Democrat, Libertarian, and even a few Vegetarians. We are deeply committed Christians, barely committed Christians, and skeptics. We are sober and addicted. And yes, we are gay, straight, and transgendered.
The one thing that we ALL share in common? It's the recognition that we're all filled with hypocrisy, wounds, brokenness, and sin. It's the understanding that Jesus is our ultimate hope!
I know the temptation is to get completely caught up in what our denomination is doing. However, I want you to know that what God is doing in and through Cokesbury Church is far more impactful and eternal. You are making a difference. You are helping change lives. God is continuing to bless us so that we can be a blessing to others.
I implore you to join me in staying focused on the task at hand. We've got a city to reach. We've got people to love. We've got a message to share. Listen…our best days are not behind us–they are still out in front of us! I honestly believe–if we'll stay faithful to our mission–the best is yet to come!
Grace and Peace,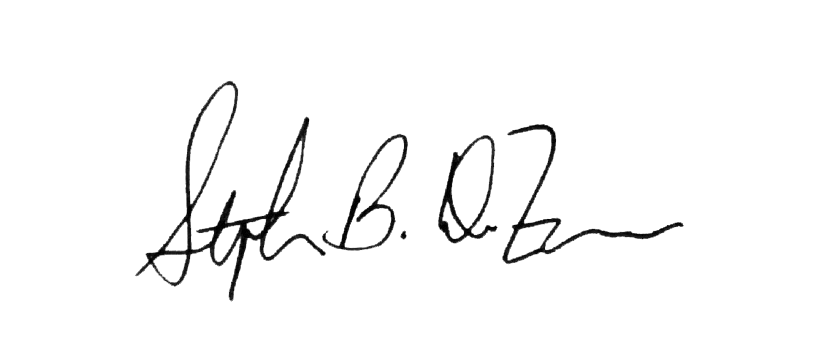 Stephen